What does RCEP mean to Ningbo? Comprehensive capacity allocation in Asia Pacific Region
Time:2020年 11月 19日 Hits:5079次
Nickel "small giant": Asia Pacific comprehensive capacity allocation becomes the general trend
The picture shows the successful grid connection site of Lygend Indonesia project. Photos provided by interviewees
"The power transmission, ignition, impulse starting and grid connection of unit 1 have been successfully realized, and the power generation target of unit 1 has been successfully completed." At 5:21 p.m. on November 14, on Obi Island, South hamahela County, North Maluku Province, Indonesia, accompanied by this announcement, Indonesian, Chinese, English, all kinds of cheers mixed together, the scene was boiling!
Cai Jianyong, chairman of Lygend Resources Technology Development Co., Ltd., was not on site, but he was always concerned about the progress of the project. The successful grid connection of unit 1 of coal-fired power generation in Obi wet process project means that Indonesia's Lygend Obi nickel cobalt project has completed an important node!
A few hours later, RCEP was officially signed. It has brought Indonesia and China closer together. "Our company is growing and growing in the win-win cooperation between China and India. In the future, with the landing of RCEP, the trend of Asia Pacific economic integration will be strengthened, which will create a better external environment for the development of enterprises." Cai Jianyong told reporters this morning.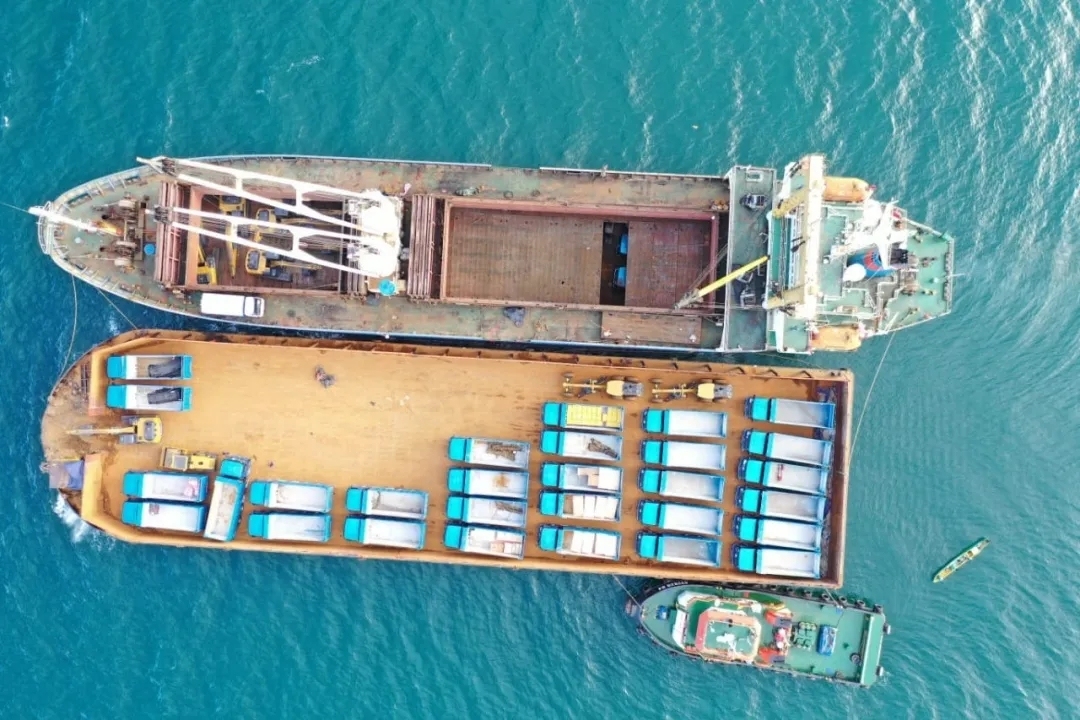 Near Obi island in Indonesia, the equipment of Lygend engineering is transferred to the port. Photos provided by interviewees
As a private enterprise in Ningbo, Lygend started from nickel foreign trade in 2009 and achieved sales of 400 million yuan in that year. In 2015, the company extended its business map to the manufacturing end. In 2018, the company built a wet process nickel cobalt production base in Obi, Indonesia. After completion, it will make the Indonesian Obi island the first nickel cobalt material production Park in the world that integrates laterite nickel mining, beneficiation and metallurgy, hydrometallurgy and pyrotechnics projects, making an important contribution to the new energy and stainless steel industry.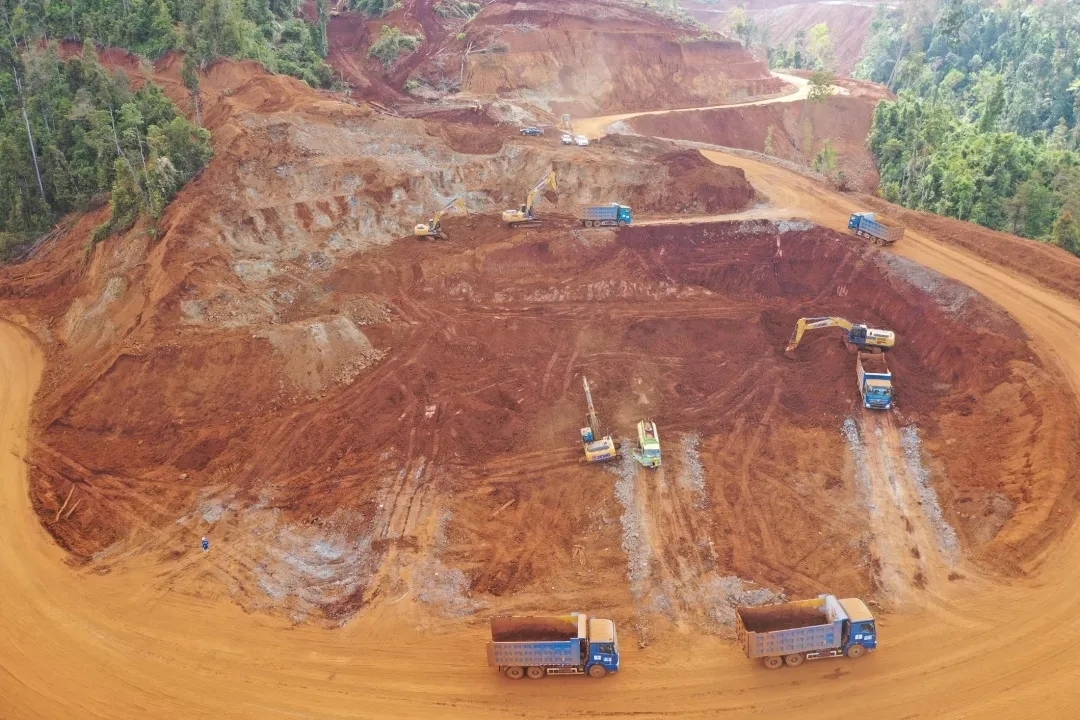 Lygend's mining site in Indonesia. Photos provided by interviewees
It is precisely because of relying on foreign high-quality mine resources and docking with the huge domestic market demand, from 2016 to 2019, Lygend nickel ore import volume ranked first in China for four consecutive years. Last year, Lygend's laterite nickel trade accounted for 28% of the country's share.
This year, according to the original plan, Cai Jianyong should have been in charge of nickel cobalt hydrometallurgy nickel sulfate cobalt sulfate project and rkef ferronickel smelting and supporting power plant project construction in Indonesia. The total investment of the two projects is 2 billion US dollars. The joint venture between Lygend and Indonesian partner is responsible for the construction and operation of the whole project. However, with the spread of the overseas epidemic, the completion time of these projects has been delayed.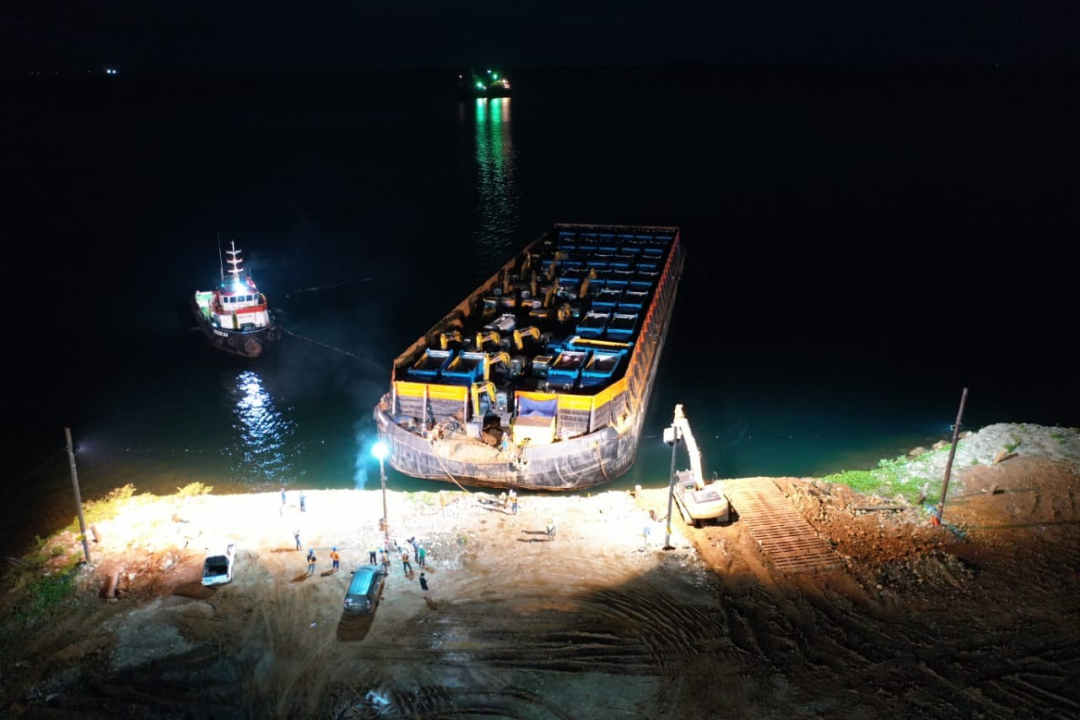 Lygend Indonesia engineering equipment arrived at the wharf and unloaded at night. Photos provided by interviewees
In the long days waiting for the relief of the epidemic situation at home and abroad, in February this year, Lygend Ningbo headquarters donated 21 million yuan to Yinzhou District Charity Association, which became the largest donation received by the charity system of our city during the epidemic period. Subsequently, Jiangsu subsidiary donated 2 million yuan to the local government. As the epidemic spread abroad, Liqin purchased more than 10 million yuan of protective equipment, including masks, kits, protective clothing and other anti epidemic materials, and donated them directly to Indonesia. Liqin overseas project company invested more than 1 million US dollars to establish nucleic acid detection laboratory for local government of Indonesia to help prevent and control the epidemic. So far, novel coronavirus pneumonia has donated about 40000000 yuan to the new Chinese crown.
"With the signing of RCEP, Indonesia's resources development and utilization, intermediate products shipped back to China, Japan and South Korea, and batteries made in China will also face the entire RCEP area with preferential tariff, forming a domestic and international dual cycle of 30% of the global market, enabling better allocation of resources, technology, capital and market, and making the regional economic ties more smooth and closer. We will benefit from our overseas projects and existing trading business. " Cai Jianyong said.