OBI power plant -A new beginning, a new starting point, a new journey
Time:2021年 04月 06日 Hits:3303次
A new beginning, a new starting point, a new journey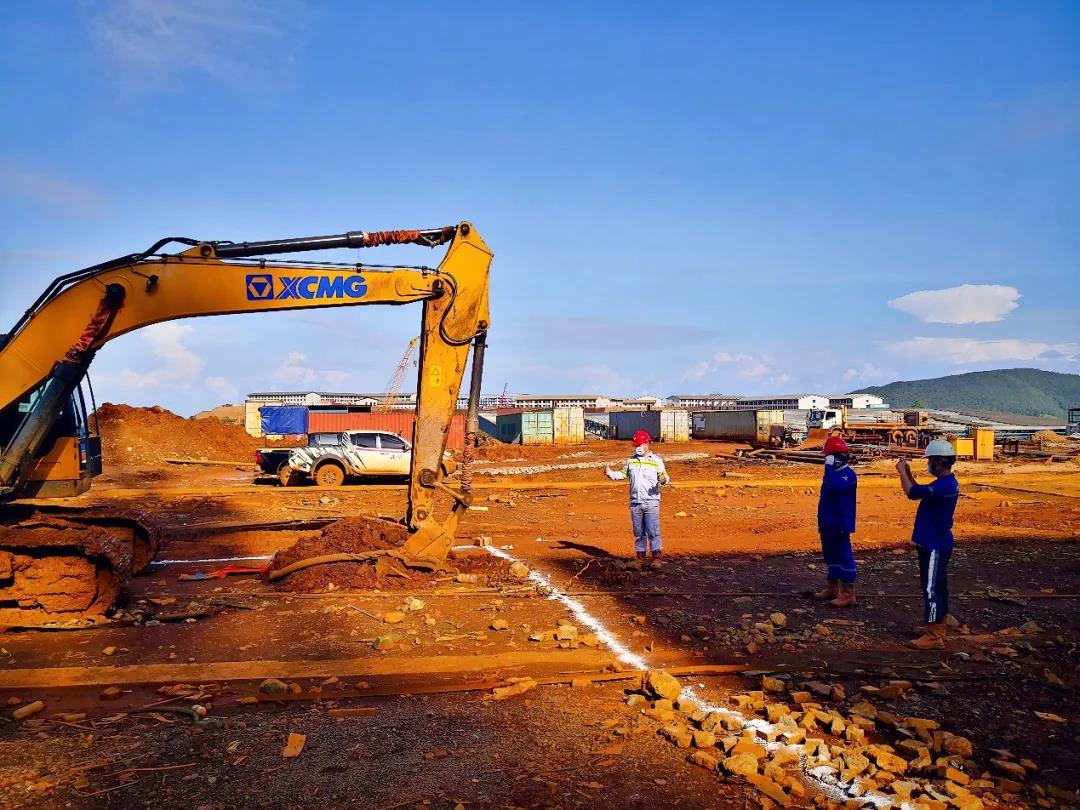 At 9:18 a.m. on April 2, 2021 (Indonesian time), with the order of general manager Wang Biao of the power plant and the deafening roar of large excavators, the first shovel of boiler main foundation excavation of 1 × 60MW expansion unit project of OBI nickel cobalt power plant extended into the deep and solid soil, which also marks a new start, a new starting point and a new journey of the project .

New journey, new challenge!

On March 31, Wang Biao, general manager of zaidao power plant, and Xiao Guozhong, general manager of Jiangxi power construction company in Indonesia, based on the analysis and discussion of the three main machines, i.e. bid issuing, bid receiving, bid negotiation, clarification documents, and bid setting time provided by Shanghai side, as well as the foundation load, column bottom plate, anchor bolt, and elevation drawing provided by the Design Institute, the decision was made decisively based on the actual situation Only two days later, the excavation of boiler foundation has met the construction conditions.
Around the selection of pile foundation type, the power plant has contacted the Design Institute for many times. Around the preliminary survey and re survey data, as well as the foundation conditions of the units in operation, it has repeatedly discussed the advantages and disadvantages of cast-in-place piles and pipe piles, the benefits, supply cycle, investment cost, construction time and other construction factors on the project construction. It has formed a presupposition that the main body of the boiler is mainly cast-in-place piles, and the surrounding area is mainly pipe piles The combined construction form not only achieves the double effect of not being affected by the construction period, but also effectively reducing the construction cost.
Time is like a gap, years are like a song. The trial operation of the first phase units in the wet power plant is gradually over, and the expansion units are on a new journey. The staff at all levels of the power plant will meet the new challenges with the belief of victory, high morale and resolute action, and complete the heavy tasks entrusted to us by the company.