Lygend resources and Nader signed cooperation framework agreement
Time:2021年 03月 24日 Hits:4668次
On March 22, Lygend Resources Technology Development Co., Ltd. and Nader-Electric signed a strategic cooperation agreement in Shanghai Zhangjiang Science City Liangxin intelligent industrial park on low-voltage components products involved in Lygend resources Indonesia Obi ferronickel project and supporting power plant and other follow-up projects. Jiang Xinfang, President of Lygend resources, and his business team, Ren Silong, chairman of Shanghai Liangxin Electric Group Co., Ltd., Dong Xiaodan, assistant to President and general manager of marketing center, and his party attended the signing ceremony.
At the signing ceremony, Ren Silong, chairman of Nader-electric, said in his speech: the successful cooperation between Nader and Lygend in the first phase of Indonesia's nickel hydrometallurgy project shows that Lygend's extreme scientific attitude and rigorous pursuit of quality have contributed to the strategic cooperation between the two sides. In the future, we look forward to a new strategic cooperation of "project traction, joint innovation, system integration and mutual achievement" based on the in-depth technical and scheme cooperation of intelligent power distribution and power management in industrial construction industry! Nader is willing to provide Lygend with low-voltage electrical products with excellent quality and reliable performance, and contribute to Lygend's scientific development concept, devoting itself to the development and utilization of laterite nickel resources, reducing carbon emissions, and building a green and low-carbon Indonesian Obi ferronickel project.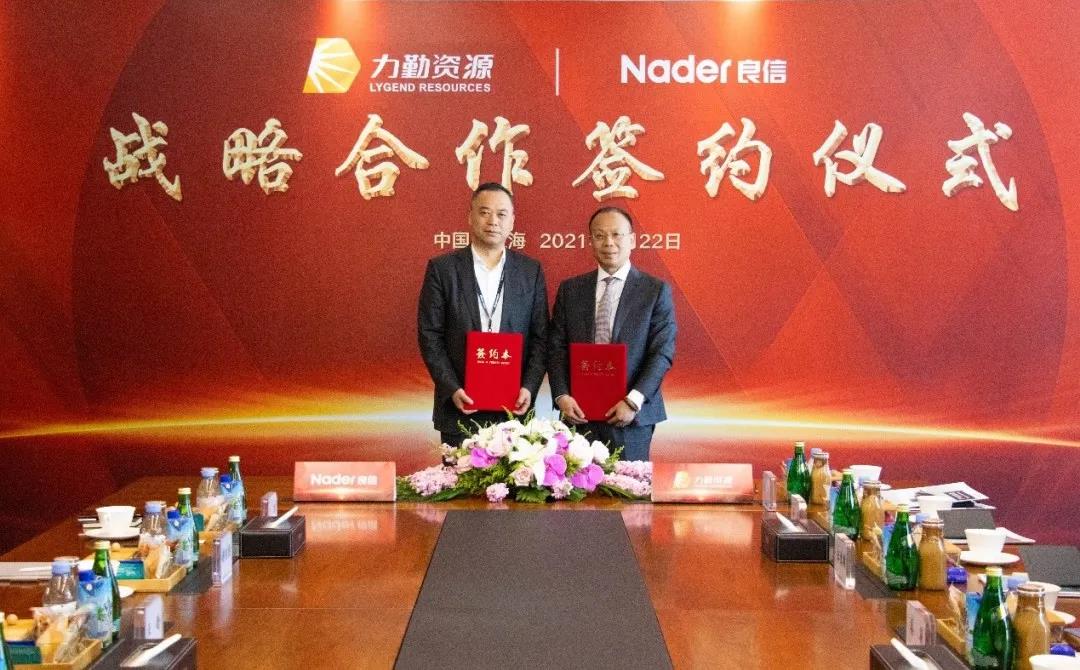 Mr. Jiang Xinfang, President of Lygend resources, said: in recent years, the nickel industry has experienced two important leaps. The company has taken advantage of the opportunity to become an enterprise with rapid development and advanced technology in the industry, and has started to build large nickel production bases at home and abroad. Founded in 2009, Lygend resources is a provider of products and services in the whole industry chain. The company has built a comprehensive product and service portfolio covering multiple areas across the nickel industry value chain, from upstream sourcing of nickel resources, trading and production of nickel products, to equipment manufacturing and sale. At the same time, Lygend resources make full use of its own nickel ore resources and team advantages, vigorously develop and build downstream nickel smelting plants at home and abroad, and has the industry's leading smelting technology and economic and technical indicators.
Nader-Electric is the leading enterprise in the domestic high-end low-voltage electrical industry, and its development achievements in recent years are obvious to all. It is expected that the two sides can reach comprehensive cooperation in product supply, after-sales service, new technology, new scheme and other dimensions through this strategic contract.